Hello everyone! It has been a while since I have written anything on the blog, but this has been consumed with life these past few months- still settling in our new home, boys' new school and activities, new commute to get used to and new career moves have kept me nice and busy!
I have a lot of beautiful memories to make this new home this holiday season. In October I had such a cute little pumpkin-carving party that my dear friend Jackie suggested- it was so much fun. Then this past weekend I hosted my first Friendsgiving! I'm super proud that it went nice and smoothly and I was actually able to enjoy my guests and food! Below are some tips/pointers on how I planned out my Friendsgiving...I hope you enjoy!
Friendsgiving Tips, Step by Step:
1. Decide whether you want to make it a pot-luck dinner or not. I chose pot-luck, but not only because it helps me cook less, but also it makes it extra special if everyone contributes to the Friendsgiving meal. 
2. Make a list of guests, reach out ( I personally used evite, then also reached out via text).
3. After confirming who could come or not, I had a number (I always add like 5 people to my list because my Fiance always informally invites buddies last-minute). Based on that number you can start planning!
4. Table set-up was the most fun for me. We got to use our amazing dinning table for the first time! We added the leaf and it sits 12 comfortably. We had more than 12 guest but I also had a kids table and bar seating at the kitchen island. 
5. For food and drinks that is really up to you. I asked everyone what they were bringing and then based on that we made 3 meat dishes and 3 sides. Friends brought more sides, salad, Turkey, desserts, and drinks! I knew for a fact as a host I wanted to have at least soft drinks and one main alcoholic drink (see below).
6. Decor and food layout is all going to be in pictures. But I must mention these amazing Oster buffet warmers,they really changed my life. All the food we made was ready before our guest arrived and I served them in each tray in the buffet servers. Then at the time my guests arrived I turned the warmers on and by the time it was dinner-time we all had nice warm food! Most of my decor was from Homegoods, Tjmaxx, Marshalls, Target and Amazon! (of course) lol
7. Plan something fun, maybe a photo booth, hats, props, or games. I made a photo booth, with thanksgiving photo props from amazon, and pilgrim hats! I also planned and told my guests that whoever wanted to participate in Secret Santa for December, I will collect names that day and put them in a hat and we will all pick a name for Secret Santa. I made this optional, some people may not be in town or available for the Secret Santa so I made it completely optional. I also told them it would be an ugly-sweater party! Fun, fun, funnn!
8. Party favors?? This "party favor" will make you the best host ever! Buy Tupperware for your guests to take leftovers home! I got a great deal on amazon for the food containers I gave my guests so they could take leftovers home. This was a hit! Everyone was so happy and impressed- trust me, give them food containers instead of party favors! They loved it, yay me!
9. Details, details, details. You don't have to spend tons of money to make things look amazing! I went to safeway, bought sunflowers for $5, mums for $5, took some mason jars from my cabinets and set them on my table! That was very low cost, and many people gave me compliments. Also I DIYed a snapchat filter! That is something anyone can afford and adds such a fun touch to your photo booth. Acorns were for free in the backyard woods, and I got my table runner on sale, and other stuff for great prices. Just a little patience and attention to details will make your decor look like a million bucks! 
Snapchat filter pics below:
Picture Recap of how my dinner went:
Below is a picture with some broader details...!
Banner: Partycity
Little Chalkboard signs (I invested in these last year): Partycity
Rose Gold Chargers: Amazon
White Placer Holder Pumpkins: Marshalls, similar here Etsy
Mason Jars (you should already have this too!): Target
Rose Gold Utensils: Target
Sturdy Elegant White Plastic Plates: Amazon
Below are pics of food layout. I hate when all of my beautiful marble is covered with food and served plates, so these buffet warmers really did a great job of preventing food clutter. See below:
For drinks, I had a bar cart and also my amazing drink dispensers I bought this past summer and never got a chance to use them. Links and pics below: 
Where to shop Bar Cart & Details:
Bar Cart: Here at Target
Drink Dispenser (the best drink dispenser ever! I have the mason jar looking ones too, but this one is way more sleep and practical!) : Amazon
Thank you guys for stopping by and reading my blog post! I hope you got some helpful tips! I hope everyone has a wonderful Thanksgiving holiday! 
oxox
-Evelyn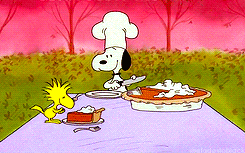 Please reload
JOIN MY MAILING LIST