Hello everyone! I hope this summer has been an enjoyable one so far, with lots of pool, beach, tans and positive vibes! I am dedicating today's post to all my new homeowners out there, or not-so-new homeowners who have thought about their kitchen and changing the counter tops! I know that is the FIRST THING I did when we purchased our home. We were lucky because there was no stone or any type of "upgraded" counter tops in our home so we had a nice fresh slate in the kitchen and bathrooms. 
Beautiful white carrara marble has been a classic touch of luxury to many homes and buildings  since the time of the Romans! Many use carrara marble in their foyer, bathrooms surfaces, flooring and the most desired for many women-- their kitchen counter-tops! I am going to explain here the different types of Carrara Marble and the maintenance they require. I will also explain the difference between marble kitchen counter tops and other natural stone or manufactured materials. 
Types of White Carrara Marble:
- Ordinary White is the more extracted quality of marble in Carrara quarries, representing more than 50% of production. It is recognized from the color of the white background and by the limited amount of veining. This is the most cost effective because of the availibility. This is a beautiful option, but in my opinion is cloudy-white, not clean white, and the veins and white blend together. I think this is a beautiful option for counter-tops that will not be polished and kept honed (the matte texture of a marble cheese tray). 
- Statuario is the production of statuary is much lower than the ordinary white and is around 5%. The grain of this variety is very fine, with a white color tending to ivory. The veins are very few or absent. Usually this is the marble that has grey thick streaks as opposed to veiny marks. 
- Calacatta is white marble with the background color and texture are always those of white statuary, with a few centimeters wide veins that chromatically can vary from light gray to pale yellow, sometimes greenish. It's one of the rarest and precious kinds of marble, hardest to find and most expensive.
 - Bianco Venato is the brightest white with faint gray veins. It's similar to ordinary white for the background color, has more veining oriented in a preferred direction which means you have to choose the perfect slab of marble to choose yours from ( I will explain what slab is soon). You have options with the marble to find slabs that are almost clean and all white, with small veins..gorgeous! This one is also a little more costly than other carraras due to cost. 
- Arabescato marble. There are not many Arabescato marbles extracted in Carrara's quarries. The background is white, the veins are usually light grey, and tend to be intertwined. It almost looks like white and gray equally patterned on the marble.
- Cremo. This marble is very valuable and produced in very limited quantities. The background color is white to yellowish. The grain is fine or medium-fine grain, not often present, are usually very thin and gray-yellowish. It is very rare to find bright white. It is usually a creme, yellow mix with white.
Pictures & general info taken from: http://www.palladiostone.co.za/blog/types-of-carrara-marble/
Where To Buy Your Marble:
I had a counter-top contractor install my marble- I only wanted him to install, I wanted to personally choose my marble. I was fortunate enough to grow up with a father who worked with the finest stones and marble in his flooring company, so I knew what I wanted, and where to look for my marble. You could google "marble and granite warehouses" and many different suppliers and warehouses will show up. I do not recommend the home depot or lowes for marble. They aren't bad options but do not have many choices -and if you do choose a color they cannot guarantee that it will be that color  because it depends on the slab they get (I will explain why below). My contractor also gave me different places I could go to shop around for marble. I personally went to look for marble and handpicked the slabs for my home, but some may not care to do so and leave that up to the contractor. They reserve it, and your contractor picks up and installs in your home. It was a long, but fun process. If you live in the DMV reach out for other recommendations, I know many places :)- I ultimately ended up choosing my marble slabs from Gramacon Granite.
***Something that is very important to keep in mind when choosing marble is that depending on where you buy your marble, they may have limited options to your dream idea of white carrara. Many natural stone and quartz wholesalers do not stock marble as much as they stock granite. I encountered the issue that the white carrara they had in stock had almost no white in it! I had to remember that marble is natural stone, and the slabs they take all come from the same quary- So if one slab is barely white, the others behind it will also be the same since they are cut from the same stone. Checking different stone distributors gives you option to find the right pattern of marble. You cannot "make" a marble slab look like you want it, the veins and imperfections are the beauty of it. Do not be discouraged if you can't find that perfect white pattern that you dreamed of, having patience and waiting for new shipments can help you find the perfect white marble. 
Pros of Carrara Marble Counter Tops In The Kitchen:
Aesthetic, asthetic, aesthetic. It looks beautiful! You will have an elegant setting in your home that will match with ultimately anything. Carrara Marble adds instant luxe to any place, its absolutely timeless and classic. When you think of dream home you probably picture some type of carrara marble on your floors, or bathroom vanities or kitchen. Also this is a natural stone, you will not have man-made material on your counters. It is unique, since most people opt out for granite or other counter tops, you will most likely stand out by choosing white carrara for your kitchen. A side note also it that carrara marble looks great on floors and bathrooms, with less worry of damage like in a kitchen (unless there is more traffic on the floor of course).
Cons of Carrara Marble Counter Tops In The Kitchen:
Not a kitchen hardy natural stone. Unlike granite and quartz, carrara marble is very porous, which means that if your white carrara is not sealed correctly, it can absorb spills, foods, even dirty hand marks. The maintenance can be costly. Carrara marble should be polished once a year to keep its shine and take off any scratches and marks. Depending on the area you live in a counter top polish can be from costly to veryy costly. You must use coasters, no hot things on the stone, no cold condensation... there are many endless rules. Usually if you want to have shiny counter tops, that is where the maintenance and care come in- the polishing and sealing. If you want honed style surface - which is very popular in Europe, you will have less to worry about. You cannot notice scratches and marks on a honed surfaces. I personally love that honed look if I had that style "French Rustic Country" home, but my home is more contemporary and polished marble was the way to go for our kitchen.  It may sound scary to take on the responsibility of marble counter tops, but if you have the patience for it, go for it! If you want to be stress free from people spilling on your counter tops, you may want to rethink. I use lots of cutting boards, coasters, trivets, and a vinyl protector for my counter tops. I will link my Amazon Store below where you can shop everything in my kitchen, and buy all the protection you need for your counter tops! Sign up for a free 30-day Amazon Prime membership with the link below! Amazon prime has saved and changed my life- click below to find out more!
Difference Between Granite and Marble
Mainly besides the porosity, granite can take more heat, and will not scratch as easily as marble. Unfortunately it is very hard to find white granite- but there are a vast variety of beautiful granite colors. I was able to find white granite, but it was highly speckled and was much more costly because it was white and granite (which is rare, and means more durable therefore more popular). I also looked into quartz, which is very popular, all white, man made, most durable surface to hear, but also expensive and hard to find all white quartz- and when you did find white it was twice the amount of carrara. Also granite is the most popular upgrade to kitchen counter tops, but usually with darker colors. It is rare to see very white or lighter granite.
Above: Close-up of my Bianco Venato Carrara Marble. You will notice my vinyl protector on it. It is truly a life saver!
Below: Showing the counters that have only sealer protection, not vinyl. I only use vinyl on top of the island since that is where I do my every-day kitchen tasks.
 My Favorite Kitchen Amazon Products:
A must have if you want white carrara marble- click below:  You can shop the basics that I have in my kitchen down below:
 I really hope you all found this post useful. I know that when you make such a permanent decision like construction in your home you have no where to really turn for advice (well at least that is how I felt). If you have any questions please feel free to reach out for me. I look forward to being able to post more frequently, just been so busy!!
Hugs to everyone,
xoxo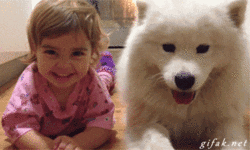 Evelyn Sotelo is a participant in the Amazon Services LLC Associates Program, an affiliate advertising program designed to provide a means for sites to earn advertising fees by advertising and linking to www.amazon.com/shop/evelynsotelo 
 
​
Please reload
JOIN MY MAILING LIST